After many days or years of prayer, we can oftentimes wonder if God hears our prayers and if He actually cares. We may question why it is that we see no answers in certain hardships or situations.
~Oh, yes, He cares, I know He cares,
His heart is touched with my grief;
When the days are weary, the long nights dreary,
The effectual fervent prayer of a righteous man availeth much. James 5:15
How can our prayers be effectual?
The way of prayer to God involves a conscious endeavor to resolve issues that will hinder our prayers.
Matthew 21:22 reads,
and all things, whatsoever ye shall ask in prayer, believing, ye shall receive. This is true, but God's word says more.
If I regard iniquity in my heart, the Lord will not hear me.
Psalm 66:18.
We can not go to God with iniquity in our heart and expect Him to answer us.
Scriptures give many references to this.
In
Daniel 10:12-13
we learn that Daniel
set him heart to understand, and chastened himself before God and then his words were heard. However, within the spiritual realm
(For we wrestle not against flesh and blood, but against principalities, against powers, against the rulers of the darkness of this world, against spiritual wickedness in high places. Eph.6:12)
the enemy hindered Daniel's answer.
Sometimes our answers are on the way and we must faithfully await them.
However, there are other Biblical references that we must consider. We see in the first part of this verse, Daniel 10:12, that Daniel set his heart to understand and chastened himself before the Lord. Daniel was seeking God's will and God's answer, not his own. He also chastened himself.
Having therefore these promises, dearly beloved, let us cleanse ourselves from all filthiness of the flesh and spirit, perfecting holiness in the fear of God.
2 Cor. 7:1
If a man therefore purge himself from these, he shall be a vessel unto honour, sanctified, and meet for the master's use, and prepared unto every good work.
2 Timothy 2:21
There may be iniquity that we think we can hide, sometimes unintentionally, from the Lord. Perhaps we are not truthful with our own self about the motives behind our prayers. Even satan can have us disillusioned about the reasons we pray the things we do. We can also, through any hidden iniquity, pray to no avail. Have we set our hearts to understanding?
Do we ask with the wrong motives? Are we sensitive to the Spirit or our own selfishness? Have you ever asked the Lord to save and help a person mainly because that person was a burden to you? Are we genuinely weeping for their soul, and asking for God's will be done in their life no matter how burdensome it may cause our own life to be? In all truth, I have wanted the Lord to miraculously change a certain person's life and perhaps even move them far far away from me because I was sick and tired of the burden and inconvenience they caused me. All the while, this person was, and still is, bound in addiction and desperately in need of me to stand in the gap for them before the Lord in sincere prayer.
Moreover as for me, God forbid that I should sin against the Lord in ceasing to pray for you: but I will teach you the good and the right way. 1 Samuel 12:23
We can not become weary in our prayer life!
let us not be weary in well doing: for in due season we shall reap, if we faint not.Gal. 6:9
We can not come to God with our bad attitudes. We have to ask according to His will and not our own.
Secondly, how many things do we
ask amiss
(inappropriately or out of place)
?
Ye ask, and receive not, because ye ask amiss, that ye may consume it upon your lusts. James 4:3
Okay, I will use me as an example again. I have been so blinded by the world's opinion of beauty and self-worth that I have prayed to lose weight MAINLY because deep down I wanted to be attractive. Within seconds, satan can lure us towards wrongful thoughts. Here is an example. While shopping in the mall we see posters of beautifully trim women seductively modeling the latest fashions. I would be lying if I said that those images never influenced me in some way. I want to be trim, and look nice. What woman wants to look shabby, overweight, and unattractive? Most of us don't. However, the problem is that satan wants us to cross the line between modest feminine beauty and the beauty desired by the world and the lust therein. Scripture tells us that we cannot love the world and love God.
In a world where we are bombarded by lies of the devil on every side, we must be conscious to bring all our thoughts under subjection of the Lord.
We demolish arguments and every pretension that sets itself up against the knowledge of God, and we take captive every thought to make it obedient to Christ.
Are our prayers according to His will and for His Glory, or are they for our own comfort and enjoyment?
God is a jealous God. If we belong to Him, he desires our whole heart. He does not want us to go after worldly pleasures and come to Him only when we are in need.
Prayers may go unanswered because of one's attitude towards finances and worldly gain. If we do not have a heart of charity, should we ask for monetary blessings? Should we pray for more money or anything else if we begrudged inviting a family to join us for supper because of the extra grocery expense? Would we be wrong in asking for financial blessings, if we wouldn't give our last $20 bill to a neighbor in need? How could we ask God to bless us financially, or in any other way, if we tried to reason whether or not it was sensible for us to give?
One day at Walmart a little old man was sitting at the parking lot entrance, in the cold, holding a sign stating that he had cancer and that he needed money. I saw a man pull his truck over to the side. The man got out of his truck and walked over to the old man. I watched the man remove his coat, leaving himself in a sleeveless shirt, and he placed his coat over the shoulders of the old man. As he got back in his truck to leave, the old man slipped his arms into the coat and wrapped it snug around his frail little body. I almost cried. Did this Good Samaritan question the old man's motives?
Did he care about the worth of the coat?
However expensive the coat might have been, it was more valuable to the man after he gave it away.
When you die, all you will have is that which you gave away!
Although I have dealt with my own selfishness at times, I have always considered myself to be a generous person. I love giving. I have been used and taken advantage of plenty of times in the past. The Bible says, ask and it shall be given. However, it also says to GIVE!
Give, and it shall be given unto you; good measure, pressed down, and shaken together, and running over, shall men give into your bosom. For with the same measure that ye mete withal it shall be measured to you again. Luke 6:38
Are we free hearted and generous? If not, how can we ask God to be for us?
As with finances, many people care more about their social status and pride. Perhaps it's by dissolution. Although I can not think of a time when I have actually prayed about my social status, I am sure that I have more than likely been guilty of wrongly desiring social status.
A person's prayer can go unanswered because their heart is wrong.
They may care more about belonging to a certain class of people than reaching out to others. This can be closely related to their financial status. What's worse, it can be related to their "holier than thou" status. Many church-going Christians feel too important to abase themselves for others. They may even think that they are doing as scripture instructs in James 4:10
Humble yourselves in the sight of the Lord, and he shall lift you up.
However, I have seen "Christians" who thought they were so "lifted up" that they would not humble themselves to help others.
As I write about these issues of the heart and the mind, it is easy to pass it off onto others. We could probably name a few, but is can be so extremely easy to consider not the beam in our own eye. Matthew 7:5.
We need to carefully consider any hidden issues that may be hindering our prayers to the Father. He know us better than we know ourselves
, so He is able to reveal to us our sinfulness.
If we have greed or selfishness, we can not say, "Oh, but I am not as selfish as that person." We can not pretend that our pride is less damaging or more excusable than the "holier than thou" person. We can not make excuses for
any
fleshly lusts just because we have not committed adultery in our bodies or have physically defiled ourselves. The Bible says any man that
looketh on a woman to lust after her hath committed adultery with her already in his heart. Matthew 5:28
God is concerned about our thoughts and our hearts.
Keep thy heart with all diligence; for out of it are the issues of life. Proverbs 4:23
For as he thinketh in his heart, so is he. Prov. 23:7
We are to
cleanse ourselves from all filthiness of the flesh and spirit, perfecting holiness in the fear of God!
Just because we are saved doesn't mean that all our prayers have been stamped
ANSWERED!
Saved doesn't mean perfect and without sin.
Have mercy upon me, O God, according to thy lovingkindness: according unto the multitude of thy tender mercies blot out my transgressions. Wash me throughly from mine iniquity, and cleanse me from my sin. For I acknowledge my transgressions: and my sin is ever before me. Against thee, thee only, have I sinned, and done this evil in thy sight: that thou mightest be justified when thou speakest, and be clear when thou judgest. Behold, I was shapen in iniquity; and in sin did my mother conceive me. Behold, thou desirest truth in the inward parts: and in the hidden part thou shalt make me to know wisdom. Purge me with hyssop, and I shall be clean: wash me, and I shall be whiter than snow. Make me to hear joy and gladness; that the bones which thou hast broken may rejoice. Hide thy face from my sins, and blot out all mine iniquities. Create in me a clean heart, O God; and renew a right spirit within me. Cast me not away from thy presence; and take not thy holy spirit from me. Restore unto me the joy of thy salvation; and uphold me with thy free spirit.
Just as the "holier than thou" person or the prideful person's attitude can hinder their prayers, our relationship with our spouse can
tremendously
impact on our prayers.
Likewise, ye husbands, dwell with them according to knowledge, giving honour unto the wife, as unto the weaker vessel, and as being heirs together of the grace of life; that your prayers be not hindered.
The following verses go on to say that we are all to be compassionate and courteous towards one another.
I have asked for forgiveness for the times I have made decisions on my own that my husband and I should have discussed beforehand. I admit that I can be very impatient. On occasions , I have not wanted to obey or trust my husband's decisions. My husband and I both love the Lord, but when we try to decide on matters, we often have contrasting ideas. Both may be good ideas, only different. Through it all, we work it out. I know that I need to bring my thoughts to God often so that I will make the correct decisions as a wife and mother. I need the Lord's mind in me not to be overbearing. I know that I need God's help to carry out my role as a helpmate.
I do not want my prayers to be hindered!
We must be sensitive to the Holy Spirit within us. We need to ask God to reveal to us our iniquity that we may be unaware of and repent of it.
We need to ask the Lord to cleanse us from all unrighteousness. Even then, we
may still be uncertain about God's will is in a situation, but can pray according to the scriptures and the Spirit itself will make intercession for us.
Likewise the Spirit also helpeth our infirmities: for we know not what we should pray for as we ought: but the Spirit itself maketh intercession for us with groanings which cannot be uttered.
And he that searcheth the hearts knoweth what is the mind of the Spirit, because he maketh intercession for the saints according to the will of God.
Finally, there needs to be a seriousness to prayer and an urgency.
When was the last time you fasted and wept before the Lord.
Have you ever cried out, "Lord, I will not let You go until You bless me!" Lately, I have felt the need for a sackcloth and ashes type prayer. The need is so great. I believe with all my heart that we are living in the last days. Evil is rapidly spreading like a malignant cancer. So many are hurting. There is so much pain and grief. People are not compassionate towards one another. Sin is like a consuming wildfire over all the world. People's mindset is on wickedness. Most of the world has turned away from the one true God, and they are increasingly worshiping false Gods. The whole world is affected. It seems that every family today knows of loved ones addicted to pain medication or other drugs, living homosexual lifestyles, dying with cancer or disease, or living in constant turmoil with other family members. I can't read the news without my heart sinking. It turns my stomach to read about what people are doing to each other. Sin is accepted everywhere. Discrimination is unlawful except toward Christian beliefs. Laws are allowing sin to overtake the world. Surprisingly, too many Christians(not all) act as if nothing is happening. Mothers are out of the homes, both parents rush off to work each day to pay for their "social status". Families are kept occupied with work or school functions except for a couple of hours on Sunday when they make an appearance at church. Then it's back to being a slave to the world. Who is their God?
I am the Lord thy God....Thou shalt have NO other gods before me. Ex. 20 2&3
O, we need effectual prayer! I can understand Jeremiah's
passionate lamentation.
My bowels, my bowels! I am pained at my very heart. My heart maketh a noise in me. I cannot hold my peace because thou has heard, O my soul, the sound of the trumpet, the alarm of war. Jeremiah 4:19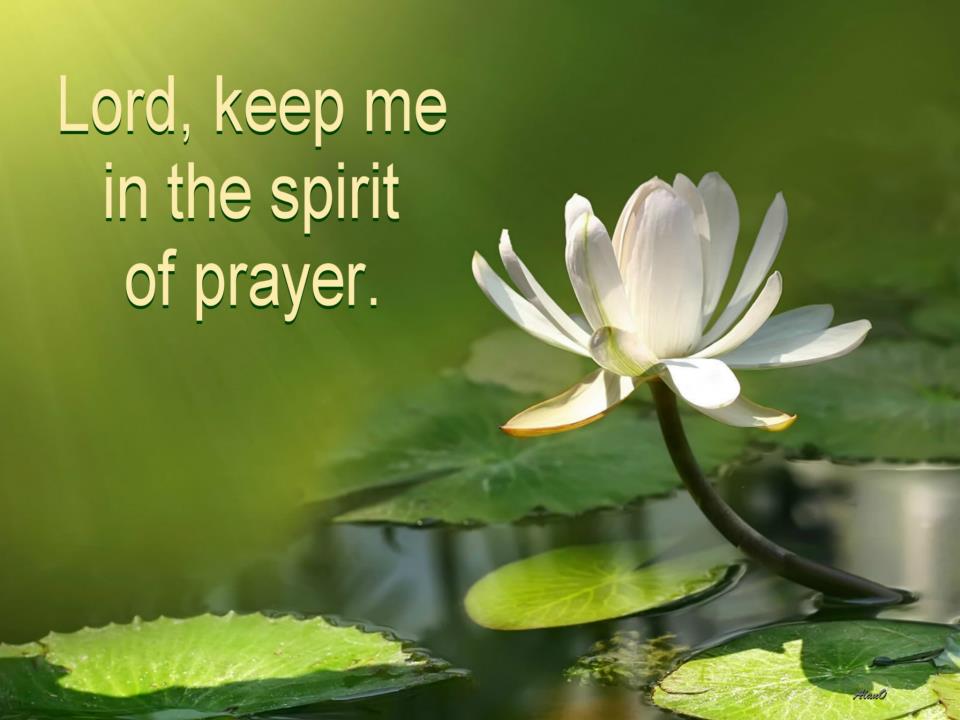 The greatest tragedy in life is not unanswered prayer
but
unoffered prayer.
F.B. Meyer
Click this link for Effectual Prayer Life Part 1
If you liked this post, please consider sharing it on Facebook, Twitter, etc. Just click on the tiny icons below the post. Thanks!