And they said one to another, Did not our heart burn within us, while he talked with us by the way, and while he opened to us the scriptures? Luke 24:32
This past Sunday, our preacher preached a wonderful message about our Lord Jesus being alive and well. It was a message of encouragement, and a message to rouse one's soul to rejoice. On the road to Emmaus, Jesus appear to two of His followers. Saddened and discouraged, these two were discussing all that had happened during the crucifixion of Christ, and they were unable to recognize that it was Jesus walking along with them. Jesus asked them what they were discussing and why they were sad. During their walk, they talked with Jesus and Jesus opened the scriptures to them. Later, Jesus sat down to eat with them. It was not until Jesus broke the bread and blessed it that their eyes were opened and the two disciples recognized Him. Then Jesus vanished out of their sight.
Now here is the verse that has stuck with me ever since Sunday's message.
And they said one to another, Did not our heart burn within us, while he talked with us by the way, and while he opened to us the scriptures? Luke 24:32
Does your heart also burn within you as God reveals Himself and His truths to you through His word?
I love to feel Spirit swelling up within me like an enormous wave. It makes my heart rush and flutter as the heat and excitement radiates all the way through my back.
His word was in mine heart as a burning fire shut up in my bones... Jer. 20:9
My mind becomes fixated as I desperately try to retain every thought that races through my mind.
Open thou mine eyes, that I may behold wondrous things out of thy law. Psalm 119:18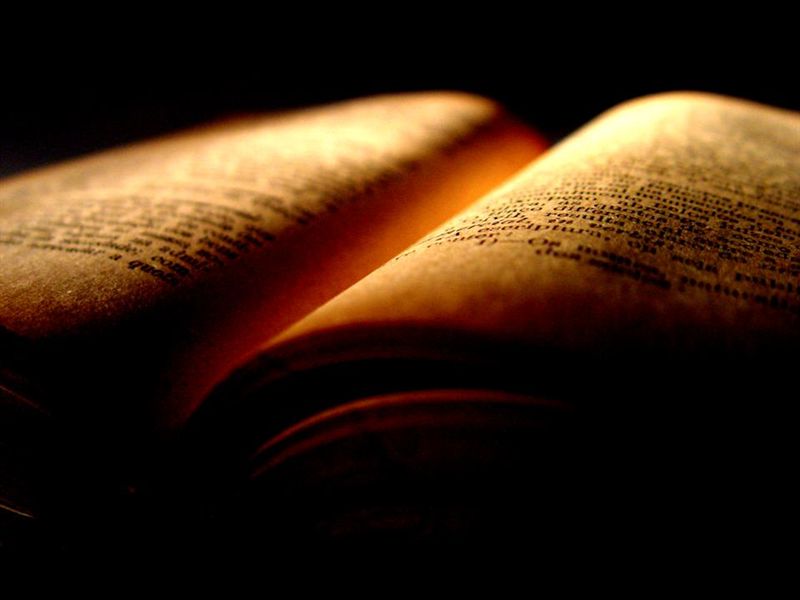 ...for thou hast taught me.
How sweet are thy words unto my taste! yea, sweeter than honey to my mouth!
Through thy precepts I get understanding...Ps 119:102-104
The Holy Spirit is the very presence of God as He indwells within the heart of the believer.
Throughout the Bible, fire often appeared as a symbol of God's presence.
The same fire(since the day of Pentecost) is His burning presence within believers!
Wow! What awesome "heartburn"!
As He draws near and walks with me, my heart often BURNS as His word opens up before me. I can read the same verse over and over, yet God reveals more and more as He wills.
This also relates to my other post, Love The Lord Your God With All Your Mind. The Lord desires for us to love Him with all our mind. In fact, that is part of The Greatest Commandment. Therefore, I believe that He finds pleasure in opening up His word to us.
What will stoke up the fire of the Lord within us?
God opened the scriptures to the two followers on the road to Emmaus. Therefore, reading, studying and, meditating in His word will fan the flames. He also walked with them, so fellowship with the Holy Spirit(the "Fire"itself) in prayer or worship will fuel the fire until it is a burning fire shut up in our bones!
I indeed baptize you with water unto repentance. but he that cometh after me is mightier than I, whose shoes I am not worthy to bear: he shall baptize you with the Holy Ghost, and with fire. Matthew 3:11
Because of the Blood, we have the Fire!
It is this same fire, this same "heartburn", that is the Spirit of the Living God within me. It is the same fire as it was yesterday, today, and forever.
It provides light and guidance.
It creates a burning passion for God just as it did for His two followers on the road to Emmaus.
Although the two followers previously said that the day was far spent, they immediately ran back to Jerusalem
after Jesus opened their eyes and vanished out of their sight
.
And they rose up the same hour, and returned to Jerusalem, and found the eleven gathered together, and them that were with them, Saying, The Lord is risen indeed Luke 24:33-34
When this flame engulfs my heart, I too love to tell someone.
His gifts are too wonderful not to share with others. Often times, it sparks a fire within them.
Go and Tell Somebody!
We are called to offer ourselves as a "living sacrifice" to the Lord in Romans 12:1. Isn't it interesting to note that sacrifices offered to God in the Old Testament were consumed by a fire!
Today, the Fire of the Lord has the same power as when it consumed the offering that Elijah ordered twelve barrels of water to be poured upon.
Then the fire of the Lord fell, and consumed the burnt sacrifice, and the wood, and the stones, and the dust, and licked up the water that was in the trench.
And when all the people saw it, they fell on their faces: and they said, The Lord, he is the God; the Lord, he is the God.
1 Kings 18:33
Now, that same
inextinguishable fire of the Holy Spirit lives within us!
Does not your heart burn within you?
Lord,
stir up Your fire within me!